Attention SBFN Church Family!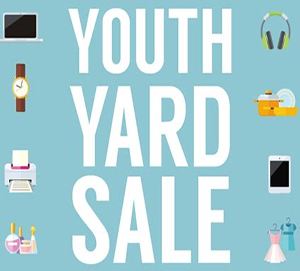 The Youth are having their Annual Yard Sale on Friday, July 28th, 9am – 6pm, and Saturday, July 29th, 9am – 3pm.
This year they will be raising funds for the needed replacement of air conditioning unit in their Youth area.  Quotes are being collected at this time for what is for sure needed.
All funds raised will help keep from having to completely deplete the Youth's budget so early on in the year.  We are going to need everyone's help raising funds to get this unit replaced! We need gently used donations only (no Junk for Jesus please).
If you have any donations you would like to drop off you may do that on Monday's or Thursday between 10:00 a.m. – 3:00 p.m. Also, we need lots of help to organize and set-up on July 24th, 25th, or 27th.
If you are available to help with that please contact Pastor Christina Fischer or Megan Williamson via the contact page.
Share with your friends and family about the yard sale. We look forward to another great year of sales and thank you for always supporting our Youth!