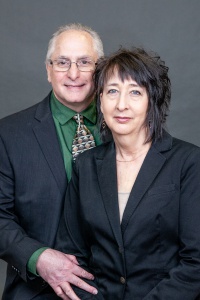 Brenda El-Talabani came to South Bend First Nazarene in October 2015 as the Pastor overseeing the ministries to children.
Brenda has a Christian Education degree from Olivet Nazarene University and is an ordained minister with the Nazarene Church.
Prior to coming to us she served on the Chicago Central and North Florida Districts as Children's Pastor after raising two children, and supporting her husband, Richard, in his ministry.
Her favorite hobbies include sewing, walking at the beach and spending time with her family and grandbabies. Teaching children piano is also a part of her life. Along with making sure children have a relationship with Jesus, it is her passion to see children excel in personal accomplishments. In speaking of her ministry,
Pastor Brenda says: It is my desire to be a part of ministry that is helping children grow up with Jesus as their personal Savior, Lord and friend.