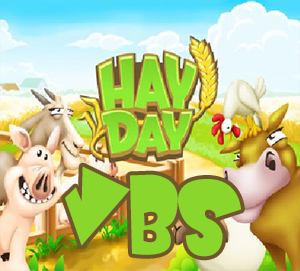 Attention Parents… if you have children ages 3 years – 5th grade listen up.
HayDay VBS will begin in July.  It will be on Sunday, July 16th, 23rd, and the 30th, and will be during the children's morning worship hour (10:15 a.m.).
Each Sunday the children will learn a lesson during the VB time and then have a fun activity afterwards.  On July 16th there will be Ice Cream Sundaes, on July 23rd there will be pancakes served, and on July 30th everyone will get to do some fun crafts that they will be able to take home.
So parents please have your children here and ready to participate on time. They won't want to be late for all the HayDay fun!